Bryan Popin:
Bryan Popin's Executive Assistant:
claire@bryanpopin.com



Scheduling, Bookings & Event Coordinators:
info@bryanpopin.com
Our office at "Team Popin" consists of Claire, Ms. Barbara, Nathan and Chase.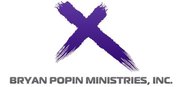 BPM Main Office #:
1 (877) 72-POPIN or 1(877) 727-6746



BPM Mailing Address:
Bryan Popin Ministries, Inc.
P.O. Box 115
Arrington, TN 37014



Marketing | Publicity, PR
TKO
Linda Klosterman
lklosterman@tkomarketing.net



Marketing | Publicity, PR
The J Hardy Agency
Jason Hardy
jason@thejhardyagency.com
Little Boy Wonder Music (Licensing/Publishing/Music Production):
Email:
info@LittleBoyWonderMusic.com



Website:
www.littleboywondermusic.com
*For all music production inquiries, work for hire requests, pricing, submission, etc., please contact LBWM via the email address above (info@littleboywondermusic.com), thank you.
To Schedule/Book Bryan Popin for an Event or Service:
To schedule BRYAN POPIN for an event or service, please fill out the online form below and someone from our main office will respond to your initial request within 24hrs.
Please provide as much detail as possible. If you have a predetermined budget, please include that info. All invitations will be forwarded to Bryan Popin's team and the following factors will be considered when making a schedule decision: logistics, prior engagements and most important, prayer.
*Only submit a request for scheduling if you are an Authorized Representative for your organization, ministry or venue.